Finally, the OnePlus 8 and OnePlus 8 Pro are released today. The long waited smartphones have been announced by the company today at an online event today via YouTube and Social Media. The phone is the best version of OnePlus yet with better Processor, faster RAM and a better Display.
OnePlus 8 Pro will be available on 3 different colors as –Onyx Black, Glacial Green & Ultramarine Blue. Let's go through the features :

Display
This time the display is an upgrade, it's a 6.78 inch QHD+ AMOLED display with 1440p resolution. The best feature is, the refresh rate. It is a 120 Hz display and it's really good. It's definitely a lot brighter than last year, which is a feature for 2020. The refresh can very from 60Hz to 120 Hz refresh with 240 Hz touch refresh rate. But the display don't offer a 90Hz options like other gaming phone like ROG and Razor. But it does offer the feature to reduce the resultion to 1080p to save battery while using normal applications like Maps, browser, etc.
Still an optical fingerprint reader underneath that screen. It doesn't appear to be any bigger or faster but still fairly reliable. As also another downtime are the edges, which are still curved over both size of display but yet the accidental touch avoid  features haven't added yet.
 Camera
Phone manufactures are pushing their phones with higher megapixel camera these days but it's a new 48 megapixel main camera on OnePlus 8 Pro then there's a 48 megapixel Ultra Wide with macro mode, which is the same sensor as the primary camera from the last year OnePlus 7 pro then there's a 3X telephoto camera and the fourth one is a 5 megapixel color filter camera, which can get you better detail and color accurate aseptically for pet and flower. On the average the camera quality is very good but not as better as Pixel and iPhone.
Photos are pretty good with 3X Zoom from that telephoto camera. But the 30X zoom is not usable at all and barely usable with 10X zoom.

Performance

The OnePlus 8 pro is powered by all new Snapdragon 865, which is 25% faster then the last edition. The GPU is also 35% faster and powerful(as per company). The LPDDR5 RAM drastically improves operating speed by 30% while consuming 20% less power. The phone comes with 8GB and 12GB RAM variant.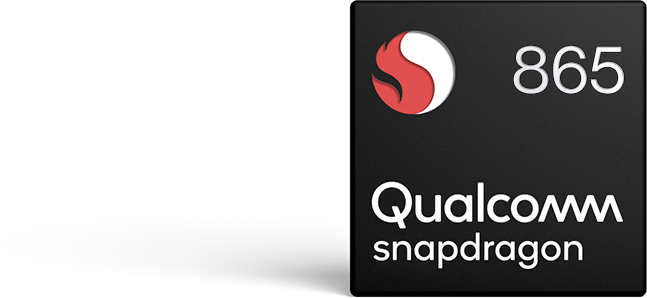 The Processor also enable WiFi 6 and 5G. Wifi 6 provide 270% faster data transfer speeds than previous generations, you can stream games and watch shows without a hitch. Also the UFS 3.0 Storage comes with 125%  higher write speeds(as per oneplus).
Usability
This time finally the phone is IP68 rated, can protect you from dust and water flash. The speakers are packed with Dolby Atoms. The Game enthusiastic fnatic mood is there with better haptic feedback.

8 Pro is equipped with 4510 mAh battery which can give you one day usages with normal usages. But while using at full resolution with 120Hz refresh rate, it can barely last half day. But, with WARP Charge 30, charge up from 1% to 50% in just half an hour with the wireless mode.The normal charging is faster then ever. It can charge the phone from 1% to 50% in just 23 Minutes.  But that's not all extra feature. You can also share your charge with Reverse Wireless Charging! That's the one of the favorite features now a days, while almost all phones are wireless.

 Conclusion
Like past couple of years this time also OnePlus nailed the feature with new Oxygen OS with new Dark mood 2.0. The Oxygen OS running on the top of Android 10. But the Oxygen Left sidebar is replaced with the Google's Discover page like a pixel phone. The haptik is really nice with couple of tweak. 
The Camera is also improved then before, at least it doesn't look like oil painted image. There is new mode called graphic improve mood to smooth the video. The night is still average and not as close to iPhone and Pixel but it does great job.
As a downside: The headphone jack. Almost everyone now a day removed it to sell extra wireless earphone, which is very profitable. The Curved edge display is not very good and sometimes will have lots of issue using it. Speakers are pretty loud and clear.

Overall the phone is flagship and OnePlus again did it very well. For the base model it cost $899 while the top-end model comes at $999. In the United States, the phones will go on open sale starting April 21.

Summary
Reviewer
Review Date
Reviewed Item
Author Rating
Product Name
Price
Product Availability